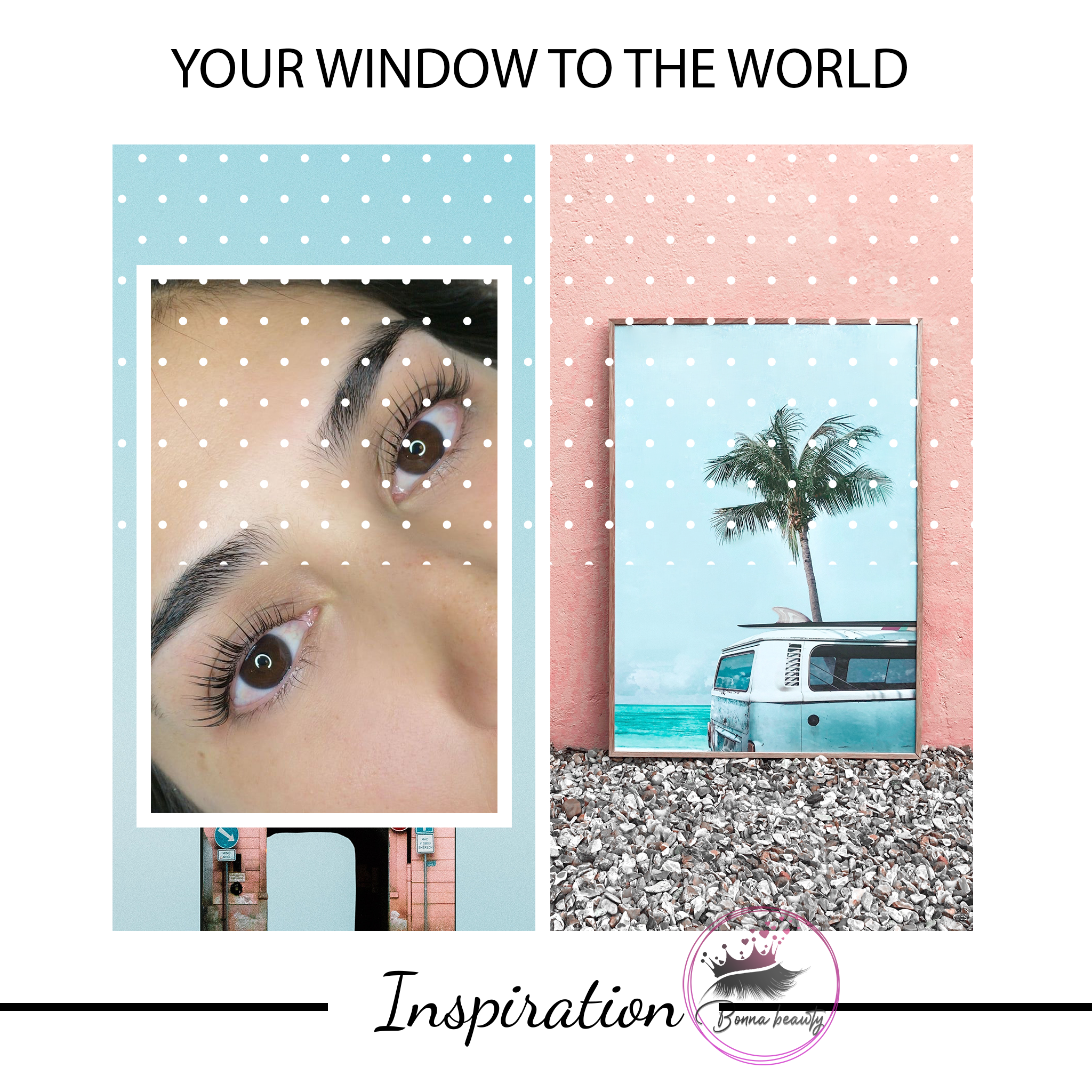 How long does an eyelash tint last?
'A professional eyelash tint will last up to four to six weeks. The tint applied is permanent, however, due to the natural hair growth cycle you may see the roots coming through that need toping up at this point,' . 'At home products are much gentler, as well as the tint application not being as close to the roots, therefore they tend to wear off sooner.
'There are other factors to consider that will affect the wear, such as being exposed to large amounts of sunlight or chlorine, where you will find the colour will fade.'
Is eyelash tinting bad for your eyelashes?
'Absolutely not, if the treatment is carried out with care,' 'The manufacturer guidelines must be followed, a patch test must also be carried out to ensure there is no skin sensitivity. The mixing instructions, along with monitoring processing time are all important aspects in taking care of the lashes and making sure no harm is caused.'
What does an eyelash tint actually do?
'An eyelash tint is great to add colour and to naturally enhance the lashes. You will find a tint brings out the eyes by adding definition to the upper and lower lashes,' . 'Lashes will also appear longer and thicker. It is a wonderful replacement for mascara and brings out the colour in your eyes.'
Can you wear mascara with a lash tint?
'You won't need mascara to add colour, but you can definitely wear mascara to add volume, curl and to lift the lashes,' says Parti.
Is lash tinting better than mascara?
'This depends, if you wear mascara to add colour then the answer is definitely yes. But you will also find that mascara can't always get to those fine fair lashes that eyelash tinting can – so again win, win,' by professional. 'The only reason mascara is needed is as mentioned earlier to add further definition to the lashes.'
Can I tint my eyelashes at home?
For sure. If you don't normally wear mascara or you're sick of having to apply it every day in lockdown, try tinting your lashes,by professional. 'It'll really help to define and frame your eyes.
'Eylure's Lash Tint is available in Dark Brown and Black, if you regularly wear black mascara opt for Black, but if you prefer to wear clear mascara and have light lashes opt for Dark Brown. Men can also use Lash Tint, it's the perfect product to frame all lashes.'
How do I tint my lashes at home, safely?
1. Always Do a Patch Test
Do this 48 hours before. 'Even if you dye your hair normally or get your lashes tinted at a salon you still need to patch test,' warns by professional.
2. Remove All Makeup
'Use a lash cleaning foam or a make-up removal product that is suitable and gentle for the eyes to help remove make-up reside between lashes,' recommends by professional. Any makeup residue can prevent the dye from taking to the lashes as well.
3. Use Vaseline
'Apply Vaseline or petroleum jelly to the skin on the eyelid and under eye area, but don't let it touch the eyelash hair,' says by professional. 'This will act as a barrier to stop the dye staining the skin.'
4. Customise the Wand
Lash tinting kits will come with a wand, just like a mascara. 'Gently bend the wand so that it's at 90 degrees,' suggest by professional. 'This makes application a lot easier and less messy. You can hold the handle with more control and the product is less likely to get on your hands.'
5. Be Thorough
'When applying [the tint] with the wand make sure all the hair is coated, brush the product in thoroughly on both sides, under and on top of the lashes. If you wiggle your hand slightly when applying you will get better coverage of each lash. This is also a good tip for when you are applying your mascara too,' says by professional.
6. Set a Timer
'Eyelashes look great being dark and to achieve the best results start your timer as soon as the last eye is done rather than when the first eye is done,' notes by professional.
7. Target Those Tips
Finally, be sure to really focus on the ends of the lashes. 'Concentrate on making sure the very tip of your eyelashes are covered, as this is where they get very light because of the sun making the lashes appear shorter than they really are,' says by professional. 'Making sure the tip is tinted too will make the lashes look a lot longer,' she adds.