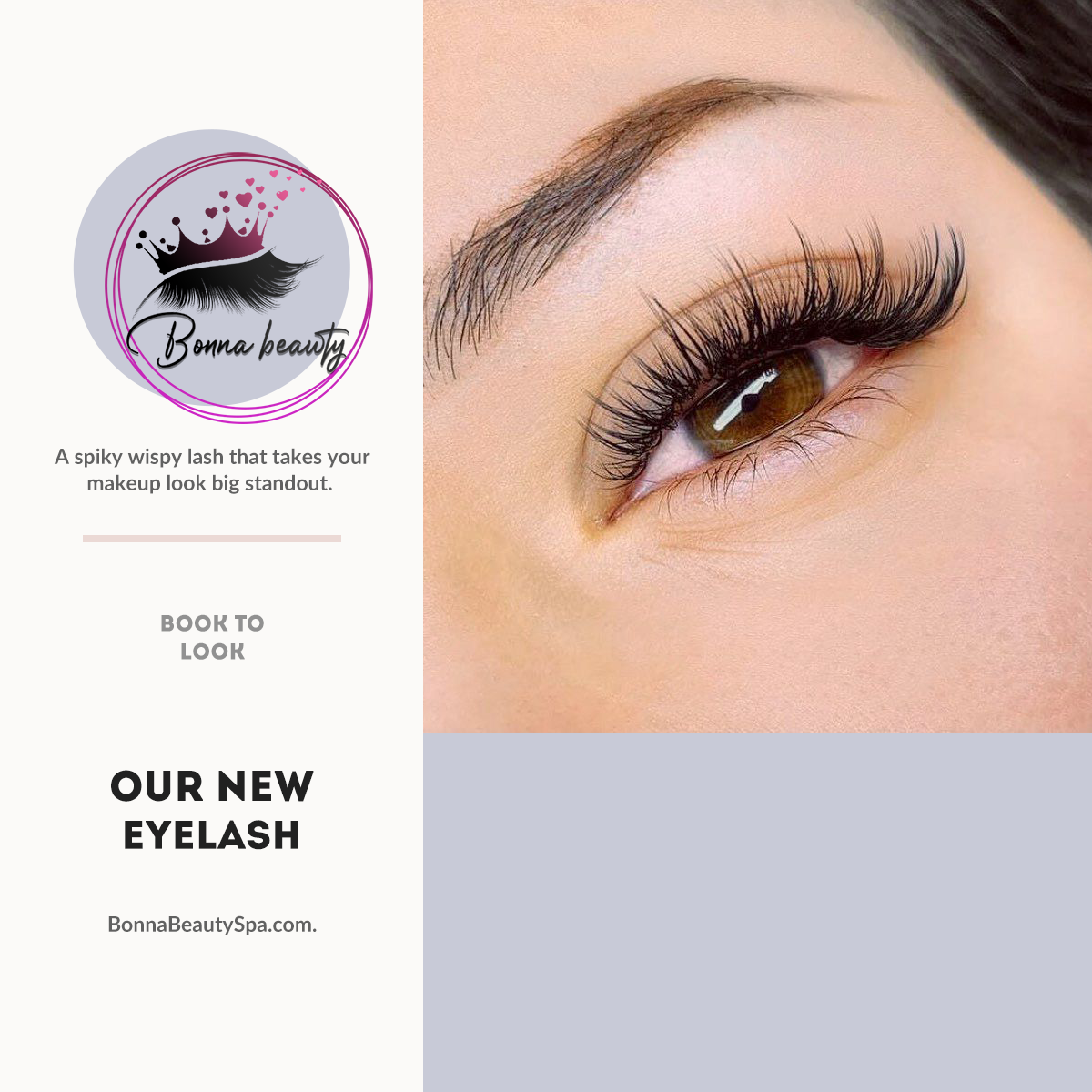 Finding a great lash salon in Chester Hill and near Bankstown can be a challenge in itself. Because of the vast array of offers out there in the beauty industry, it is not easy to choose the right service or get it done by an experienced practitioner that has enough knowledge to master the procedure. This is why you should get in touch with us as soon as possible and book an appointment for eyelash extensions in Chester Hill .
Lashes can be very sexy, and you will definitely attract an audience. But checkout the best eyelash extension cost in the cosmetic industry. You can get a full set of lashes for $69 today in Chester Hill from Bonna Beauty Salon.
Lash extensions are the hottest new beauty trend sweeping the nation, and for good reason. They instantly give you a fabulous Hollywood look, and make it so quick and easy to make your eyes stand out. you have all heard of extensions before, but they were usually expensive and required glue that could damage your natural eyelashes. Fortunately, lash extensions now offer a range of styles including mink lashes Chester Hill , silk lashes Chester Hill , synthetic lashes Chester Hill , mink-mink hybrid eyelashes Chester Hill , mink-silk hybrid eyelashes Chester Hill , faux mink eyelashes Chester Hill , full lash set Chester Hill , 3d lashes Chester Hill , individual lash applications. Plus a new revolutionary lash extension application called root lift that lifts the roots of your natural lashes dramatically!
Lashes by BONNA is the leading eyelash extension service provider in Chester Hill . Contact us today for the best eyelash services. Find our locations online for eyelash extensions. Lash treatments for different eye conditions. We offer natural-looking and amazing full sets of lashes that are 100% safe and secure to use.
Hope you have got your answer on Where to get best eyelash extensions in Chester Hill ? If yes, then Do let us know your feedback by commenting below. Also, do check out how much it costs at Bonna Eyelash extension Studio. Why do the quality services cost high price?
Bonna services focus on City of Canterbury Bankstown, Yagoona and Strathfield local Sydney and around near Sydney CBD