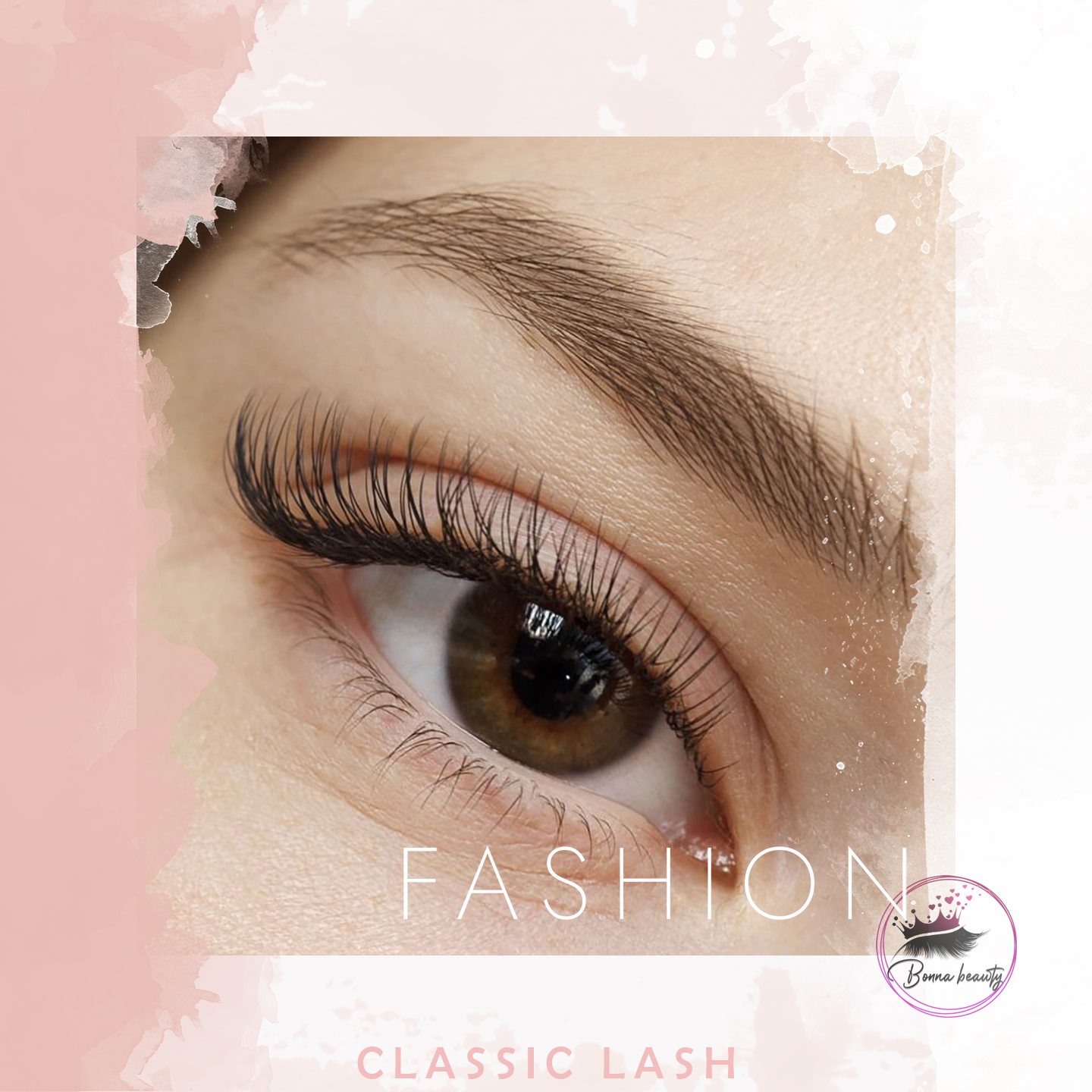 Classic eyelash extensions are a popular choice for those looking to add length and thickness to their natural lashes. These extensions involve applying one extension to one natural lash, creating a subtle, yet noticeable enhancement to the eyes.
At Bonna Beauty Spa, we specialize in classic eyelash extensions, using only the highest quality materials and techniques to ensure a beautiful, long-lasting result. Our team of expert technicians are highly trained and experienced in the art of classic lashes, and will work with you to create a look that complements your natural features and enhances your overall appearance.
One of the biggest benefits of classic lashes is that they are perfect for those who want a natural-looking enhancement to their lashes. They are also lightweight and comfortable to wear, making them less likely to cause damage to the natural lashes. Additionally, because they are applied one-by-one, they can be customized to suit the client's desired look.
Another advantage of classic lashes is that they can last longer than traditional strip lashes, with touch-ups typically needed every 2-4 weeks, depending on the individual's natural lash growth cycle. Our technicians will also provide detailed aftercare instructions to ensure that your lashes stay looking beautiful for as long as possible.
If you're looking for a natural-looking eyelash extension, book an appointment at Bonna Beauty Spa today and experience the beauty of classic lashes. Our friendly staff is always happy to help you, you can book online or give us a call!
"Elevate Your Natural Beauty with Classic Eyelash Extensions at Bonna Beauty Spa"