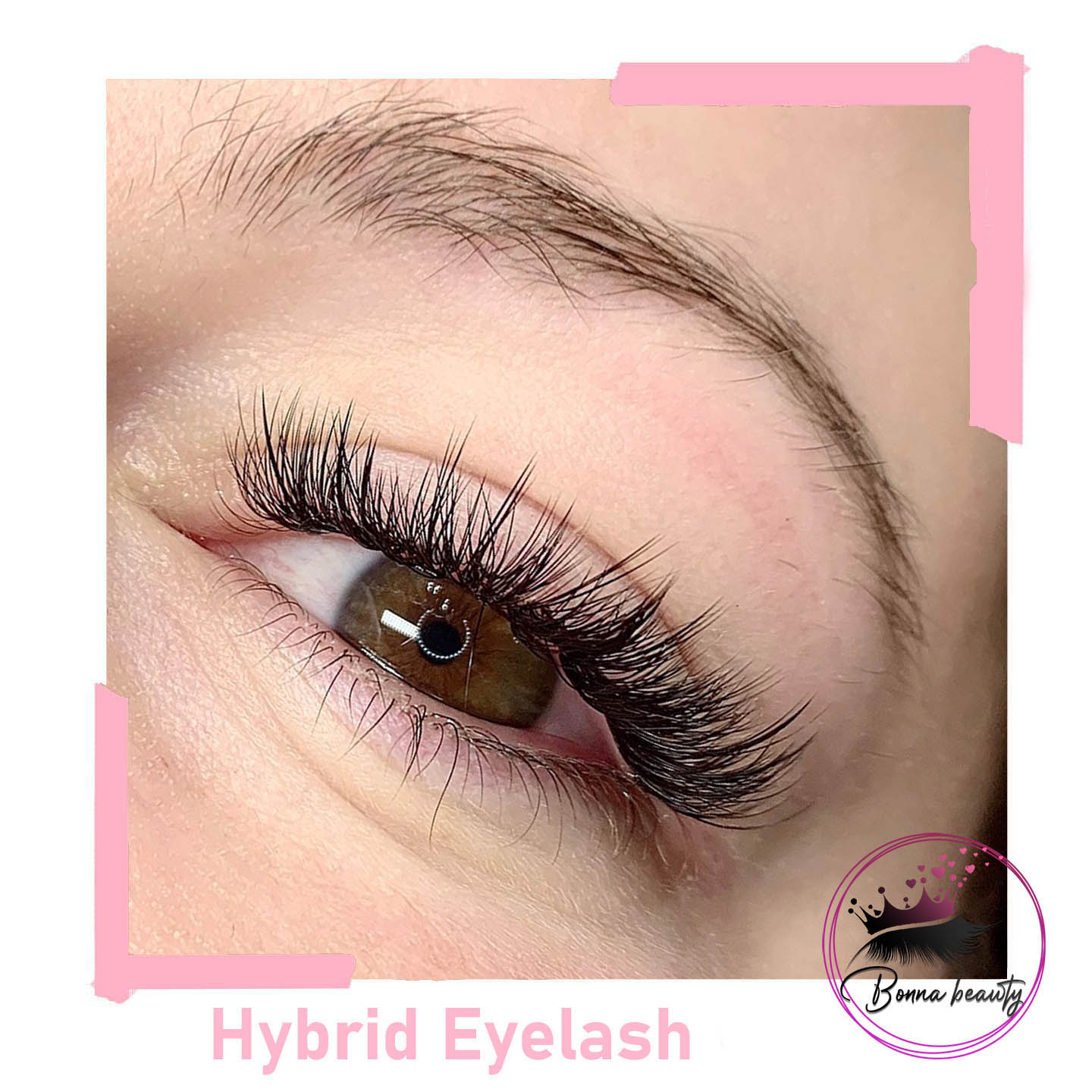 Hybrid eyelash extensions are the perfect blend of volume and classic extensions, creating a look that is both full and natural at the same time. These extensions are a combination of both classic and volume extensions, giving a fuller look than classic extensions, but not as dramatic as volume extensions.
At Bonna Beauty Spa, we are experts in hybrid eyelash extensions, and our team of highly trained technicians are dedicated to creating a customized look that complements your natural features and enhances your overall appearance.
One of the biggest benefits of hybrid lashes is that they are perfect for those who want a full lash look without the drama of volume lashes. They are also lightweight and comfortable to wear, making them less likely to cause damage to the natural lashes. Additionally, because they are a combination of classic and volume lashes, they can be customized to suit the client's desired look.
Another advantage of hybrid lashes is that they can last longer than traditional extensions, with touch-ups typically needed every 2-4 weeks, depending on the individual's natural lash growth cycle. Our technicians will also provide detailed aftercare instructions to ensure that your lashes stay looking beautiful for as long as possible.
At Bonna Beauty Spa, we pride ourselves on our commitment to customer satisfaction. We offer a wide range of services including eyelash extensions, facials, waxing, and makeup application, all of which are performed by highly trained and experienced technicians. We use only the best quality products and equipment, and are constantly updating our knowledge to stay on top of the latest trends and techniques.
If you're looking for a fuller, natural-looking eyelash extension, book an appointment at Bonna Beauty Spa today and experience the beauty of hybrid lashes. You can book online or give us a call, our friendly staff is always happy to help you!
"Get The Perfect Balance of Volume and Natural Look with Hybrid eyelash extensions at Bonna Beauty Spa"