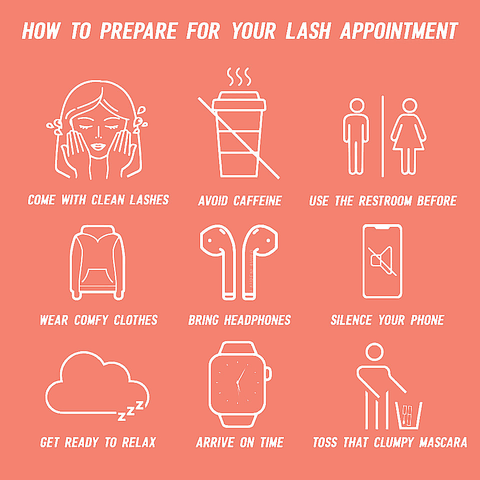 Whether you are planning on getting your first lash extension or thinking about having some added at some point, I'd like to share a little bit of information that has proven to help others get their best results with lash extensions.
Pre Care For Eyelash:
Remove all eye makeup, contact lenses, and false eyelashes before your appointment
Avoid curling your natural lashes for at least 24 hours prior to treatment
Stop using waterproof mascara 48 hours before your procedure since it leaves behind unwanted residue
Avoid getting the extensions wet for 24 hours after application
Avoid steam and saunas for first 24-48 hours after application
Clean lashes regularly to prevent build-up
Use only oil-free products around eyes, especially eye skin care.
follow these tips before your lash extension appointment.