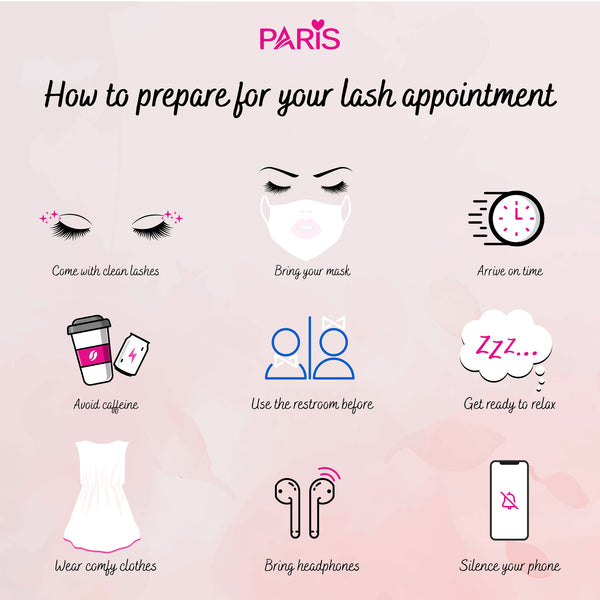 🎀 Pre Care For Eyelash: Remove all eye makeup, contact lenses, and false eyelashes before your appointment
– Avoid curling your natural lashes for at least 24 hours prior to treatment
– Stop using waterproof mascara 48 hours before your procedure since it leaves behind unwanted residue
🎀 Pre care For Brow and Lip: Do not work out or sweat heavily, Avoid alcohol or caffeine 24 hrs before procedure.
– To helping in communicating the desired colour preference of your eyebrows, You can wearing your makeup as you normally do.
– Do not tan or have a sunburned face the day of the procedure.
– No Botox treatments 3 weeks prior, No waxing or tinting 3 days before procedure.
– Stop taking aspirin, niacin, vitamin E, fish oil, CoQ10 and ibuprofen 48 hours before. No Retinols/Retin-A or other anti-aging/acne creams, or serums containing acids, these can increase bleeding and bruising
– Brush your teeth and clean mouth before Lip procedure.
💗 Patients with an lip, brow, eye infection, like pink eye, need to wait until it has cleared prior to treatment
For more details please read the information guide form, We email you right after booked