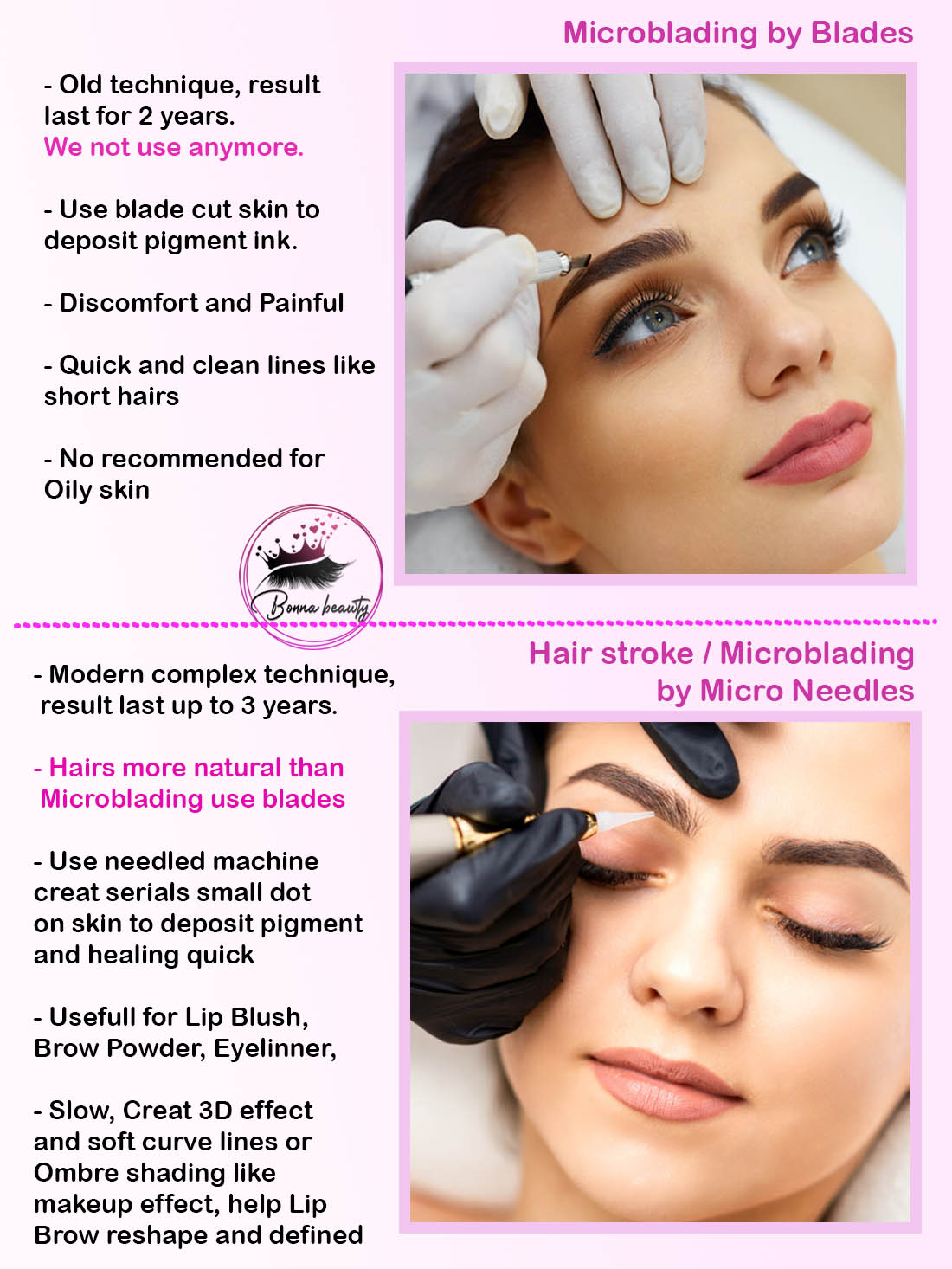 Brows microblading.
Microblading is an advanced method of applying cosmetic tattoos to the eyebrows. With a microblade (a special pen), the technician creates thin, hair-like strokes on the skin. This technique is great for giving someone a natural-looking brow, because it looks so realistic and three-dimensional. Microblading can also last up to 18 months, making it a great option for anyone who wants longer-lasting results than traditional eyebrow pencils or powders can provide.
Microblading is the fine art of using a dermal microblading pen to create hair-like strokes in the upper layers of your skin. The results can last up to 18 months or longer and are semi-permanent.
Brow Micro/Nano Hair stroking.
Eyebrow hair strokes are a semi-permanent makeup technique that uses a single-needled mechanical pen to create fine, natural-looking hair on the brows. Nano hair stroke is a form of semi-permanent tattooing where pigment is deposited into the skin create a serial pin dots on/in skin layer create natural like hair effect.
Hair stroke Brows vs Microblading Bows.
The most obvious difference is how results from the technique will look. Microblading uses pigment blade to create clean hyper-realistic hair-like strokes. Powder Hair Stroke effect uses pin-dot pigment needles machine application to recreate the flawless, freshly like hairs with curved and 3d effect. Throughout the permanent makeup industry, nano hair stroke Effect is also known as micro hairstroke or feathered brow. (There are plenty of other names for it, too.) .